New data link initiative

The data integration between Defence and DVA has broken new ground in technology innovation, and represents an important step forward for future opportunities to exchange information.

This new data link initiative has delivered some substantial benefits to both organisations. Some of these benefits include:
- Improved self service for ADF members and veterans;
- Direct online access to Service Record information for DVA;
- Instant response for affirmed QS eligibility; and
- Significant reduction in manual processing times for DVA, going from a matter of weeks down to seconds.

Major General Dave Chalmers AO CSC, First Assistant Secretary Commemorations and War Graves Division said, 'This result reflects the very good work of the DVA and Defence Program teams, and clearly shows the benefits of introducing a real time data exchange service between the Departments. I look forward the expansion of this work to ensure better ongoing services for veterans'.


Long Tan Bursary now open

Applications are now open for the Long Tan Bursary, supporting the children of Vietnam veterans to undertake post-secondary study.

Each Bursary is worth up to $9000 over three years and can help to cover study costs such as enrolment, course fees and textbooks.

The Long Tan Bursary Scheme is named after the Battle of Long Tan – the most significant and fierce battle fought by Australians during the Vietnam War.

The Bursary is administered by the Australian Veterans' Children Assistance Trust in partnership with DVA. Applications for each academic year open on Vietnam Veterans' Day, 18 August, and close on 31 October.

For more information or to apply, visit the DVA grants website www.dva.gov.au/grants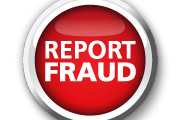 Suspect Fraud?

It is everyone's responsibility to report fraud and non-compliance. We all have a role in ensuring that suspected staff, contractor, client or provider fraudulent behaviour is brought to the attention of DVA. Referrals of suspected incidents of fraud and non-compliance come from a variety of sources, including tip-offs.

DVA encourages all staff, contractors, clients, providers and members of the wider community to report suspected incidents of fraud and non-compliance. DVA takes all allegations of fraud and non-compliance seriously and investigates these allegations to maintain the integrity of the repatriation system. DVA respects your privacy and reports can be made anonymously.

If you suspect fraudulent or non-compliant activity please report it to DVA by emailing fraudallegation@dva.gov.au or telephoning 133 254 or 1800 555 254 from regional Australia. For reports by post, address to -
People Services Branch
Department of Veterans' Affairs
GPO Box 9998
YOUR CAPITAL CITY
POSTCODE.

For further information please see the Fraud Reporting factsheet available from http://goo.gl/mEaMN7