Get back ON TRACK!

Often by April, the silly season is a fond memory and many of us have abandoned our resolution to achieve the 'right balance' of alcohol, diet and exercise.

However, using the DVA alcohol management mobile application (app) can make it easier to stay motivated and get back "On Track".

The On Track with The Right Mix app is a great tool you can use on the go to record your alcohol consumption and spending.

The app can be personalised according to your gender, height and weight, so you clearly see how much exercise is needed to burn off the alcohol kilojoules, and what impact the alcohol can have on your wellbeing and fitness levels.

You can use the app to share your personalised data with The Right Mix website and develop a goal setting plan or compare your drinking habits against low risk levels.

The Right Mix website can be accessed via the At Ease portal – DVA's one-stop shop to the wide range of eMental Health resources developed for the serving and ex-serving community.

The On Track with The Right Mix app is available to download free from the App Store and Google Play.


New Online Noticeboard

Vetaffairs is introducing an online noticeboard now available at http://goo.gl/E25rMk

This new portal will allow you to electronically view reunions, lost and found medals and general notices at any time on your PC, smartphone or tablet.

You can also compose your own notices and submit them directly online instead of posting or emailing them.

The online noticeboard also has an easy to use 'search' function to help you find what you are looking for.

The online noticeboard means that notices can be published shortly after submission and you won't have to wait for the quarterly issue for people to view them.

Notices will be archived upon expiry or after six months.

If you would like to submit a notice please visit http://goo.gl/E25rMk and complete the online form.

If you have any feedback on the online noticeboard please contact vetaffairs@dva.gov.au

To read the latest Autumn 2016 edition of Vetaffairs in a new interactive format go to http://vetaffairs.rvrapid.com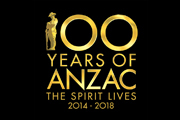 Two posters depicting the different experiences of Australians on the Western Front in 1916 have been released in the lead-up to Anzac Day to commemorate the thousands of lives lost in battles on the Western Front.

The first poster shows soldiers of the 53rd Battalion waiting to go into action at Fromelles, the first major battle fought by Australian troops on the Western Front.

On 19 July 1916, the 5th Division, which included many men who had been in France for just a few days, became the first Australian formation to take part in a major action on the Western Front.

The attack was unsuccessful and the Australians suffered 5,533 casualties in less than 24 hours.

After the rugged Gallipoli peninsula and the deserts outside Cairo, France seemed to be paradise to many in the Australian Imperial Force (AIF).

The second poster shows three Australians of the 1st Division in this different atmosphere- posing for a photograph while relaxing behind the lines at Vignacourt, France.

High resolution versions of both posters can downloaded from the Anzac Portal – www.anzacportal.dva.gov.au