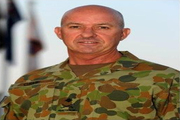 Changes to DVA Executive
Major General Craig Orme has been appointed to the position of Deputy President of the Repatriation Commission and member of the Military Rehabilitation and Compensation Commission. MAJGEN Orme is a former Armoured Corps officer with significant experience in senior Army and Defence Personnel appointments. He commenced his role in Feburary.

In other news, the Deputy Commissioner (DC) Queensland, Alison Stanley, the DC South Australia, Ian Kelly, and the First Assistant Secretary Health and Community Services, Judy Daniel, have separately announced their retirements in 2015.

Ms Jill Simpson has been appointed as the new DC Queensland and has already started in this role.

Further announcements about these positions will be made in the coming months.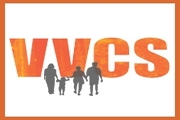 VVCS group programmes

The Veterans and Veterans Families Counselling Service (VVCS) conducts a range of group programmes that are open to veterans, partners and other eligible family members.
VVCS group programmes allow participants to connect with others with similar experiences and develop self-management skills for issues such as depression, anger, anxiety and sleeping difficulties.

All VVCS group programmes are conducted by facilitators who are experienced in working with veterans and their families and these programmes are free to eligible participants.

To check availability or for more details, visit www.vvcs.gov.au
To express interest in attending a group programme, call 1800 011 046 during business hours.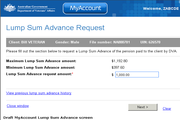 Lump Sum Advance online in MyAccount
MyAccount users can request a Lump Sum Advance of payment online and receive immediate approval advice. No more paper forms! If you choose to go ahead, you need to agree to the repayment schedule and the money will arrive in your account within a few days.

With MyAccount, you can check your payments, claim reimbursement of approved medical travel expenses, book medical transport, request and download official letters, request a replacement card, update personal, financial and contact details, nominate a representative, and also lodge claims for DVA benefits and many more activities.
Call DVA today on 133 254 or from regional Australia free call 1800 555 254 to request your secure online access.