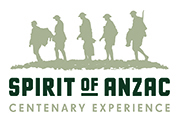 Launch of Spirit of Anzac Centenary Experience
The Spirit of Anzac Centenary Experience was recently launched at the Australian War Memorial by the Prime Minister and Minister for Veterans' Affairs.

The Experience is a travelling exhibit that tells the story of Australia's involvement in the First World War and the ensuing Century of Service of Australia's armed forces.

The experience will be the most significant national exhibition to tour Australia since the 1988 Bicentenary, and will follow a chronological timeline spanning from pre-war Australia to the present day. It will use a mix of arresting visuals, artefacts, audio and film, to immerse visitors in the history of Australia's military past, and each location will have a 'local stories' zone telling the stories from that area/town.

For more details, including dates and locations, or to watch a short video of what the experience will be like, visit - http://tinyurl.com/olxfqam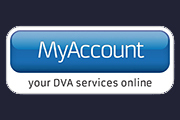 DVA – MyAccount reaches 36,000 users
DVA is celebrating its 36,000th MyAccount user.

This represents 10% of DVA's clients now doing their DVA business online at a time and place that suits them.

MyAccount's user 36,000 is a 65 year old Vietnam veteran. He recently used myaccount.dva.gov.au to check his pension payments, download a Gold Card Eligibility letter and update his email address.

When he first accessed MyAccount there had been nearly 472,000 transactions performed, including:

- 42,719 requests and downloads of DVA letters
- 40,113 changes of personal details
- 22,048 cars booked with a driver
- 2,980 Lump Sum Advance requests
- 162,900 travel reimbursements claimed

In May 2015 our newest user will be able to select the screens he visits most and mark them as 'favourites'. He will also see on his 'Home' screen the 5 most popular MyAccount transactions – making it easier than ever to access services he needs.

If you would like to view your payment information and make changes online you can call the Veterans' Access Network on 133 254. They will issue you with your UserID and password and you'll be ready to go.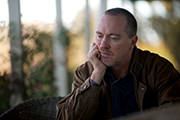 Local veterans are beating the blues with VVCS
Feeling sad or down at times is normal, particularly during times of loss or high stress. For around one in five Australians however, such feelings will, at some point in their life, develop into depression.

Depression can feel very different to each person who experiences it, but it is common to experience a loss of interest, loss of energy, changes in appetite or sleep patterns and feelings of worthlessness or hopelessness.

For Australia's servicemen and women and their families, the demands of military service, the impact of combat, adjustment to life at home following deployment, and/or separation from the military, can all be highly stressful events that can, in some cases, contribute to the onset of depression.

The Veterans and Veterans Families Counselling Service (VVCS) is available 24/7 to assist eligible members of the ADF, veteran and ex-service community, who may be dealing with depression or are interested in learning more about supporting a veteran with depression.

To find out more contact VVCS on 1800 011 046 or visit www.vvcs.gov.au.