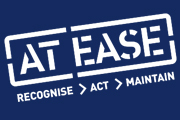 New mental health app to help manage stress
DVA recently partnered with Defence to develop a new mobile phone app to help serving and ex-serving ADF personnel manage stress and build their psychological resilience.

'High Res' is free to download from the iOS app store and Android Google Play and, once downloaded, it's like having a resilience toolbox in your back pocket to use whenever you feel the need to.

The High Res app features two major functions. Stress Management helps users manage their immediate reactions to a stressful situation.
Performance Training helps to optimise mental performance with regular resilience training, assisting users to better respond to future challenges.

High Res is the latest example of DVA and Defence using emerging technology to help the defence community, including families, to raise awareness of mental health issues and improve access to professional support.

Other examples include the
At- Ease website, and PTSD Coach Australia and ON TRACK with the Right Mix mobile apps.

For more information visit www.at-ease.dva.gov.au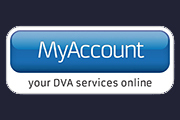 DVA MyAccount news
From June initial liability online claims will replaced by the 'Online Single Claim'. If you have started but not submitted an online initial liability claim, it will lapse on 31 May. Submitted claims will not be affected.

With Online Single Claim there are no Act-specific forms to choose. It uses smart technology to process information as it is entered. You need only enter service data, medical and personal information. The system will then determine under which Act/s the claim might be considered.

The following claims will be added to Online Single Claim:

- VEA Disability Pension (D2582)
- MRCA Initial Liability (D2051)
- SRCA Initial Liability (D2020)
- Benefits Request (MyAccount only)
- Non-liability Health Care
- VEA – Application for Increase
- SRCA/MRCA Reassessment

You have three options for dealing with any online claims you currently have in draft.

Option 1: Submit claim for processing prior to 29 May.

Option 2: Copy and paste written sections of the claim into a Word document so it can be pasted into a new Online Single Claim post 1 June.

Option 3: Allow the claim to lapse and recreate via Online Single Claim post 1 June.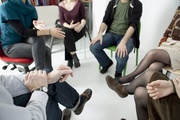 VVCS Group Programs
The Veterans and Veterans Families Counselling Service (VVCS) is well known for its free and confidential nationwide counselling services, providing support for war and service-related mental health conditions such as posttraumatic stress disorder, anxiety, depression, sleep disturbance and anger.

However, what is less well known is that VVCS also conducts a range of group programs. Group programs are open to veterans, partners and other eligible family members, and provide a safe and supportive environment in which to learn about issues impacting on mental health and wellbeing.

Core programs offered through VVCS include Doing Anger Differently, Mastering Anxiety, Beating the Blues, Sleeping Better, Building Better Relationships, Stepping Out (transition program), Operation Life (suicide prevention workshops) and a Lifestyle Management program. These are complemented by additional programs conducted locally through VVCS centres.

All VVCS group programs are conducted by facilitators experienced in working with veterans and their families and are free to eligible participants.

For more information visit www.vvcs.gov.au or call 1800 011 046.