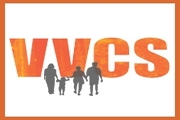 After the storm clears: an emotional checklist
The long-term impact of a natural disaster, such as that experienced in the Sydney, Hunter and surrounding coastal regions this week, can be more than just physical.

For those directly impacted, in the first month or so it is normal to feel some degree of numbness, fear, sadness, guilt or anger; be unable to concentrate or plan for the future; experience disturbed sleep, including recurring dreams of other traumatic events, including combat; or question yourself.

For most, these feelings lessen with time; however, you should seek professional help if your initial reactions persist or if:

- feelings about the disaster begin to dominate your thinking or stop you from doing normal everyday activities;

- sadness and grief turn darker and you begin to lose hope that things will improve;

- if you think about self-harm or suicide;

- you avoid everyday situations or people because of the memories they bring back or the panic thinking about them causes;

- you feel jumpy, tense and on the alert for 'the next crisis'; or

- a persistent and overwhelming fear develops for no obvious reason.

Help and advice is always available by calling the Veterans and Veterans Families Counselling Service on 1800 011 046, Lifeline on 13 11 14, or talking to your General Practitioner.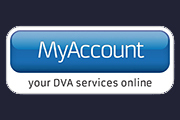 MyAccount - Everybody's 'Favourites'
From June 2015 if you are a DVA MyAccount user you will be able to customise how you view and access your favourite MyAccount functions.

You will be to able select the functions you use most and mark them as Favourites. These Favourites will appear on your MyAccount Home page so that you can access them quickly and easily any time.

Many users registered with MyAccount to do just one thing, for example to claim travel reimbursement, and often aren't aware of other functions that are available, such as change payment destination, contact me and lump sum advance requests.

From June, the MyAccount home page will also display the top five Favourites chosen by others that you might find useful.

If you'd like to start doing your DVA business and transactions online call the Veterans' Access Network on 133 254 to get your DVA MyAccount.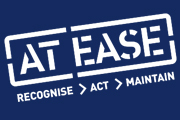 Easy access to mental health support
Tackling the mental health challenges of veterans and their families is a priority for DVA.

DVA can pay for certain mental health treatment whatever the cause. The condition does not have to be related to service. This is available to anyone who has deployed on operations overseas, and many with more than three years peacetime service. The conditions covered include PTSD, anxiety disorder, depressive disorder, alcohol use disorder or substance use disorder. These arrangements are also known as non-liability health care.

Recently client access to this support was made even easier. DVA can now accept a diagnosis from a vocationally registered general practitioner, a clinical psychologist, or a psychiatrist for non-liability mental health care arrangements. Previously, the Department could only accept a diagnosis from a psychiatrist.

Extending access to non-liability health care to include those who are diagnosed by a GP or psychologist ensures ensures people are able to seek treatment for their mental health conditions as quickly as possible.

For any further information on mental health support for veterans and their families, contact DVA or visit the At Ease website at
http://at-ease.dva.gov.au